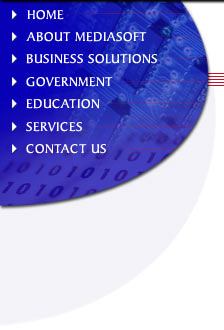 Protect your critical data, ensure secure corporate communications and protect your system uptime with MediaSoft LOOKOUT service. Get securely connected and have the peace of mind that someone isn't "snooping" in your business.

MediaSoft's LOOKOUT service takes the worry and hassles out of the day-to-day burdens of managing your network. Our engineers have a wealth of experience and bring an increased level of expertise to your network environment.

With MediaSoft's depth of staff you will never have to worry about having backup for your network or lack of support. Through high speed dedicated circuits or internet access our LOOKOUT staff will provide comprehensive monitoring and administration of your entire network. MediaSoft's remote management team is available 24/7 and the majority of management issues can be handled remotely the quickest means of response! Different plans are available. Contact a MediaSoft account manager to discuss specific services from basic network monitoring to full remote network administration.

Reduce your IT costs and bring valuable expertise and experience to your network. Get the control and support your corporate network needs. Let MediaSoft LOOKOUT for your network management.